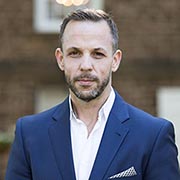 Matthew Matsaganis, Ph.D.
IAPP-Greece Initiative Co-Lead
Associate Professor, Rutgers School of Communication & Information
Dr. Matthew Matsaganis (pronouns: he, him) is an Associate Professor at Rutgers University's School of Communication & Information. His research focuses on the role of communication as a determinant of health disparities in urban communities, but also on how the well-being of neighborhoods can be transformed through communication-centered interventions. In this context, he also investigates how ethnic media can serve critical information needs—including health needs—of immigrant and ethnic communities in the digital age. He is co-author and co-editor of four books, including Understanding Ethnic Media: Producers, Consumers, and Societies (SAGE, 2011), The Communication Ecology of 21st Century Urban Communities (Peter Lang, 2018), and Ethnic Media in the Digital Age (Routledge, 2019). His work has been published in a number of peer-reviewed journals and edited volumes, and funded by U.S. federal agencies, such as the National Institutes of Health (NIH), but also private foundations. Matthew was a Fulbright Foundation Scholar to Greece in 2018, during which time he investigated strategies employed by individuals and families in disadvantaged communities of Athens to weather the ongoing economic crisis and its health-related effects. He has continued to conduct research in Greece since then. His most recent research in Athens has focused on (a) solidarity outpatient clinics («κοινωνικά ιατρεία», in Greek) as critical community-based healthcare resources, as well as (b) a pilot intervention project to improve communication between residents and local social services of a municipality in Western Attica. At Rutgers University, Matthew currently serves as Ph.D. Program Coordinator for the Department of Communication. He is a Core Member of Rutgers' Global Health Institute and serves as a member of the Greek Ministry of Migration and Asylum's Working Group charged with assessing organizational effectiveness.
You can reach Matthew at matthew.matsaganis@rutgers.edu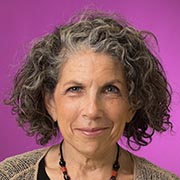 Riva Touger-Decker, Ph.D., RD, CDN, FADA
IAPP-Greece Initiative Co-Lead
Professor & Associate Dean of Global Affairs, Rutgers School of Health Professions
Bio: Dr. Touger-Decker (pronouns: she, her) is a professor and Rutgers' School of Health Professions Associate Dean of Global Affairs, as well as the Director of the Nutrition Division in the Rutgers School of Dental Medicine. She is a registered dietitian, internationally recognized for her expertise and leadership in nutrition and oral health/dental education, and dietetics education and serves on the Rutgers Global Health Institute Executive Committee. Her research has explored diet/nutrition and orofacial pain, tooth loss, and head and neck cancers, worksite wellness, advanced practice in nutrition and nutrition focused physical exam practices of dietitians. She has authored multiple peer reviewed publications and has been awarded the American Dietetic Association Medallion and Excellence in Dietetic Education Awards and the American Society for Clinical Nutrition Dannon Institute Award for Excellence in Medical/Dental Nutrition Education. She is a Fellow, New York Academy of Medicine. Previously she has worked with academic institutions in Greece (serving as an expert reviewer for Harokopio University's nutrition and dietetics program), Japan, Israel, Malaysia, and Tanzania to review/develop academic programs and training courses for faculty and students.
You can reach Riva at decker@shp.rutgers.edu